22. Nov 2013

Konzert: Audible Pain vs. Der 2te Freund / Licht-Ung

29.11.2013 21h

Hörbar (B-Movie)
Brigittenstr. 5, Hinterhof
Hamburg/St.Pauli

Der 2te Freund
Audible Pain

Licht-Ung




Audible Pain on Bandcamp!

Stream music or buy mp3's.

At the time are listed:
Phase 4
Stream the standard album. Download with the tracks of the 2nd CDr original limited to 5 copies!
TV Interference
Stream the main track. Download with the all tracks of the sold out CDr!
Silke Arp bricht [R​.​I​.​P​.​]
The Audible Pain tracks of the split with bohrmaschine privat.
Between The Manic Phases pt. I
temporarily !!!


11. Jul 2013

Radio Gagarin concert:
Wednesday, 07. August 2013:
· Jenny Gräf Sheppard (psychedelic industrial/usa)
· EPKT (guitar drone/hamburg)
Location: Hörbar, Hamburg, http://www.hoerbar-ev.de


28. Nov 2012



NEW RELEASE OUT NOW !!!



Nearly 1 month too late 11YRM is available now!
Almost all Reduktive Musiken artists send an exclusive Track for our birthday compilation.

From Drone Ambient over Abstract Sound Collages to Harsh Noise.

With: Big City Orchestra, Sudden Infant, Das Synthetische Mischgewebe, Government Alpha, Notstandskomitee, Feine Trinkers bei Pinkels daheim, Wäldchengarten, Audible Pain, TBC, Praying for Oblivion, Totstellen, Freie Hand, Bernhard Schreiner, Izanami's Labour Pain's, Mundkrach, m. stabenow, Audiophile Datenverarbeitung & Paulina Dieb

Pressed CD for only 6 euro !!!



ORDER NOW!






Don't forget our birthday special sale!



The birthday sale ends 30th November 2012 at 24h.


11 YEARS BIRTHDAY SALE






JAHRESAUSKLANGFESIVAL end of December



Meet Reduktive Musiken there!

Concerts at 28. December:
· Frieder Butzmann !!!
· Manami N.
· Das unpreetzise Klang-Labor (Y-Ton-G side project!)

Concerts at 29. December:
· Jan Jelinek
· mensch mensch mensch
· The Real Viper (Rolf Pifnitzka, Volker Havlik)


03. Nov 2012



11 YEARS REDUKTIVE MUSIKEN



In November 2001 we released the first LP of Audible Pain and start with it our work.

This event we celebrate with a discount price list:


11 YEARS BIRTHDAY SALE



And too late (we hope mid of November) comes the CD "11YRM" with exclusive tracks from almost all projects we released:
Audible Pain
Audiophile Datenverarbeitung
Bernhard Schreiner
Big City Orchestra
Feine Trinkers bei Pinkels daheim
Freie Hand
Government Alpha
Izanami's Labour Pains
Mundkrach
m. stabenow
Notstandskomitee
Paulina Dieb
Praying for Oblivion
Sudden Infant
Das Synthetische Mischgewebe
TBC
Totstellen
Wäldchengarten


13. Aug 2012



Videos of Audible Pain / Rainer Deutschmann und seine Freunde / Renoised & bohrmaschine privat online



The videos was recorded live for Bauwagenmusik

Direct links:
Audible Pain
Rainer Deutschmann und seine Freunde
Renoised
bohrmaschine privat





Festival with Audible Pain



Sommerausklangfestival der Hörbar

Nach der Sommerpause startet die Hörbar mit einem international besetzten Festival in den Herbst.

Dafür fällt der gewohnte letzte Freitag des Monats am 28. September aus und die Hörbar empfiehlt für diesen Tag ein Besuch im B-Movie.

Sommerausklangfestival am 14. und 15. September 2012:

Freitag, 14. September


Alexander S. Belau (Russland)
Oleksandr Bilousov (Künstlername Alexander S. Belau), geboren 1977 in Kirovograd, Ukraine, ist ein junger Komponist, Regisseur und Sounddesigner aus Moskau, der im Bereich der Synthese von elektroakustischem postindustriellem Sound und einer akademischen (klassischen) Vorgehensweise in der musikalischen Formbildung experimentiert. Zudem ist er Gründer des experimentellen musikalischen Projekts "Anartzisst" und Autor der Symphonie für virtuelles Orchester der Midi-Instrumente "Ansyn", deren Premiere im Jahr 2010 in München stattfand.
In den letzten Jahren tritt Alexander überwiegend als Komponist und Sounddesigner auf. Er experimentiert an der Grenze des akademischen und postindustriellen Sounds und komponiert elektronische Musik für diverse Kunstprojekte, Performances und Filme.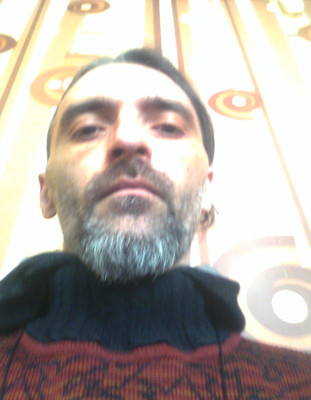 JIKUUUUUUUUUUU (Japan)
JIKU meaning is spatiotemporal ,space and time .
JIKU started JIKUUUUUUUUUUU in 2009.
born in Kyoto Japan.
JIKU is a noiser, composer, guitarist, singer,and improviser.
She feels the moment of eternity
Meditation beyond the space and time
Destroy brainwash
Destroy monitor system
Do not wait for leaders do it alone
person to person
World changes in a split second
Noise in Gene Expression
Origins,Consequences, and Control.
The revolution in the brain.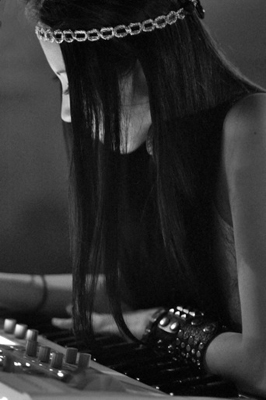 Audible Pain (Hamburg)
Klang gewordene Schmerzen sind das (nicht ausschließliche) Ziel von Audible Pain. Selbst erlebte körperliche und/oder psychische Verwicklungen schmerzhafter Natur in Musik umformen: Das Ergebnis erscheint vielen in schmerzhafter Weise unhörbar.

Audible Pain arbeitet haüfig mit vorprogrammierten Grundstrukturen (auch tanzbaren Rhythmen), die aber mittels Feedbacks bis zur Unkenntlichkeit überspielt werden.
Die Feedbacks werden mit Hilfe einfacher, nicht programmierbaren analogen HiFi-Geräten erzeugt. Eben diese Nichtprogrammierbarkeit ist es, die die Musik von Audible Pain körperlich macht.
Jeder Regler beeinflusst den gesamten Sound, so dass M. Stabenow nur selten weiß was genau passieren wird. Diese Herausforderung ist es, die den Musiker immer wieder auf die Bühne treibt: die einzelnen Stücke klingen auf jedem Konzert anders.

Im Regelfall wird Audible Pain unter den Genres "Noise", "Industrial" und/oder "Power Electronics" aufgeführt. Aber das hat für den Macher keine Bedeutung.

Seit 11 Jahren betreibt er außerdem das Label REDUKTIVE MUSIKEN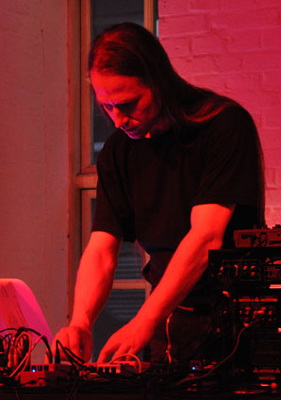 Samstag, 15. September

Metamono (Triple-Concert) (Great Britain)
METAMONO
will restrict and limit the sound sources and techniques available to us in order
TO LIBERATE the imagination.
TO ECHO the struggle society endures.
Our restraints will be our liberties.
Our limitations will be our aesthetic.
We will kick against the pricks.

METAMONO WILL NEVER
- use a microphone
- use digital sound generation or sampling
- use mechanical sound generation
- use digital sound processing
- make overdubs
- be afraid of mono
- remix

METAMONO WILL ONLY
- use analogue electronic sound generation
- use analogue electronic sound processing
- use digital recording and basic editing when no alternative is available
- compose and mix simultaneously
- build their own or play used instruments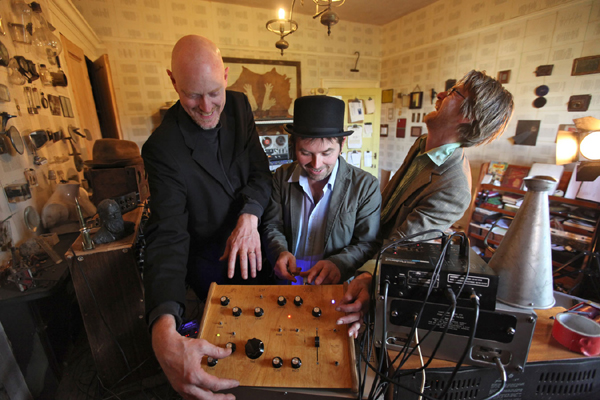 HÖRBAR e.V.
Verein zur Förderung experimenteller Musik
(im B-Movie)
Brigittenstraße 5 (Hinterhof)
20359 Hamburg
(mittwochs 21:00 bis 1:00 Uhr)